my H2B "hybrid" Paris april 27th 2016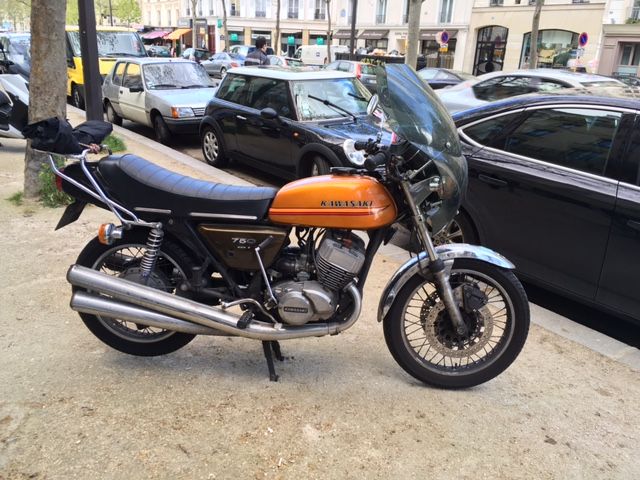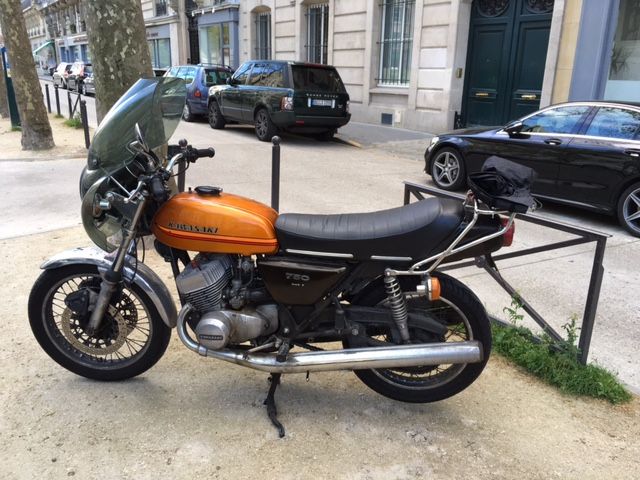 I stopped to use the H2B on november 2015 when the housekeeper of the next building of mine on which I have a parking place for my bikes (great thing on a car place you park easily 6 bikes ) rang at my flat around 11 PM to say me there was a fuel leak on it. She was right plenty of fuel around the ground. This means two thing: tap assy which let the fuel going on the carbs and that one of a carb has a hole on a float or something like that

So I part x-change the H2A and H2B tanks as the A doesn't let the fuel go in the carbs when the engine isn't running.
Will go this week to my mechanic man with the B so I can solve the carb leak.
Then I will come with my A to my mechanic man to solve the tank tap assy, to fit Denco RR on it and a little set up for the next rallies

The bikes color become also weird.
the brown B with candy gold orange tank could work but the A with blue 72 tail rest, candy cold A side covers and B brown tank is not fantastic