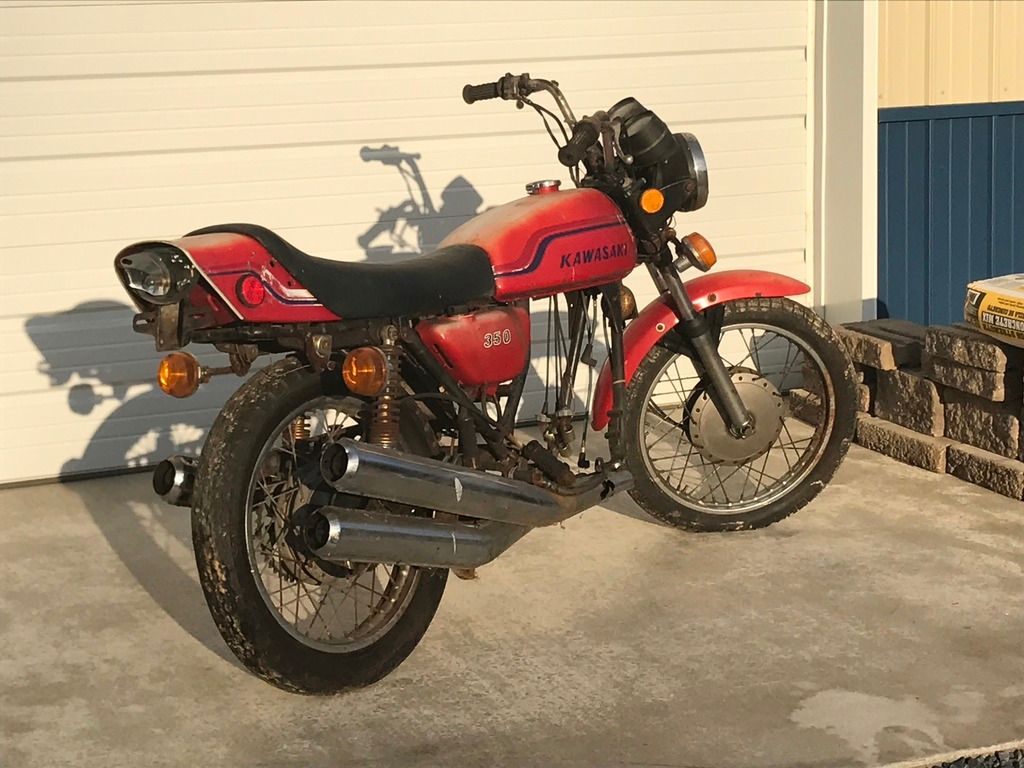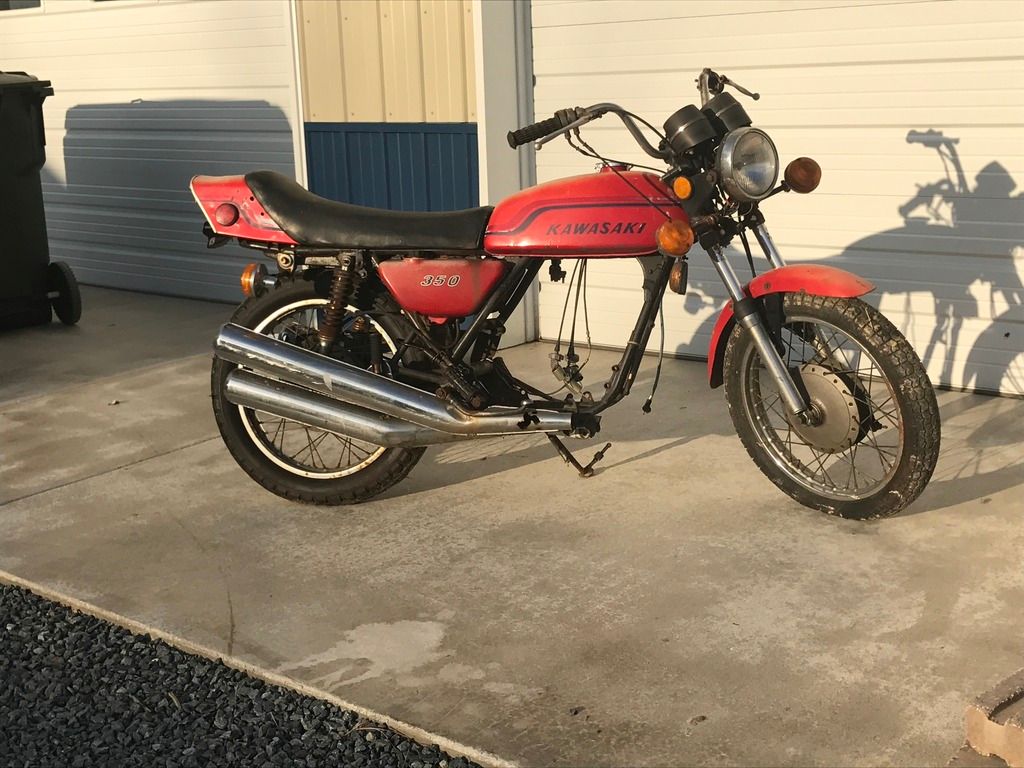 Have signed NY. registration card, And its a '72...
I have 2 bottom ends,one is disassembled, the one from this bike is together, 3 jugs and heads, carbs, pistons look shot, so the bores probably shabby, extra cables nos, but it 'seems' to all be there as far as the engine,; missing is tail light lense, rear bar around seat, and what ever isnt pictured body wise.
The pipes are rusted thru on the bottoms.
I am thinking about taking it to the Harrisburg swap meet, and want to place a fair $ amount without 'giving it away'
Steve