Jumping around a bit...when I built the forks, I pulled the parts out of the Stash......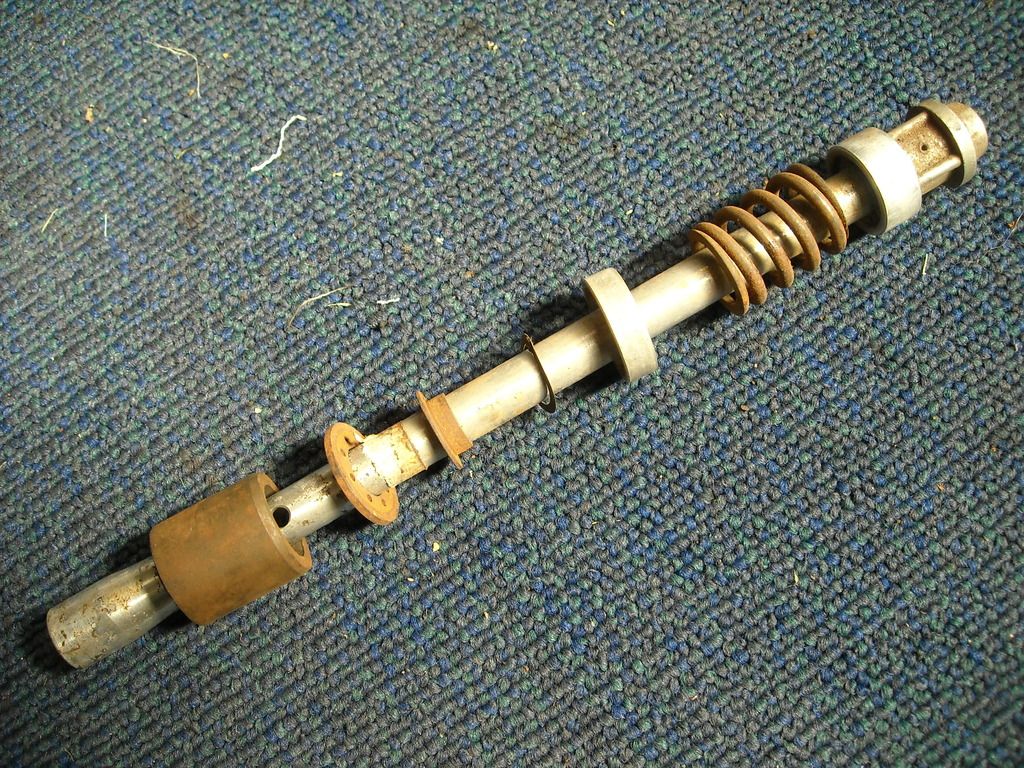 But I think there was a change in early production to the fork piston, like so... (poor pic. but you get the idea)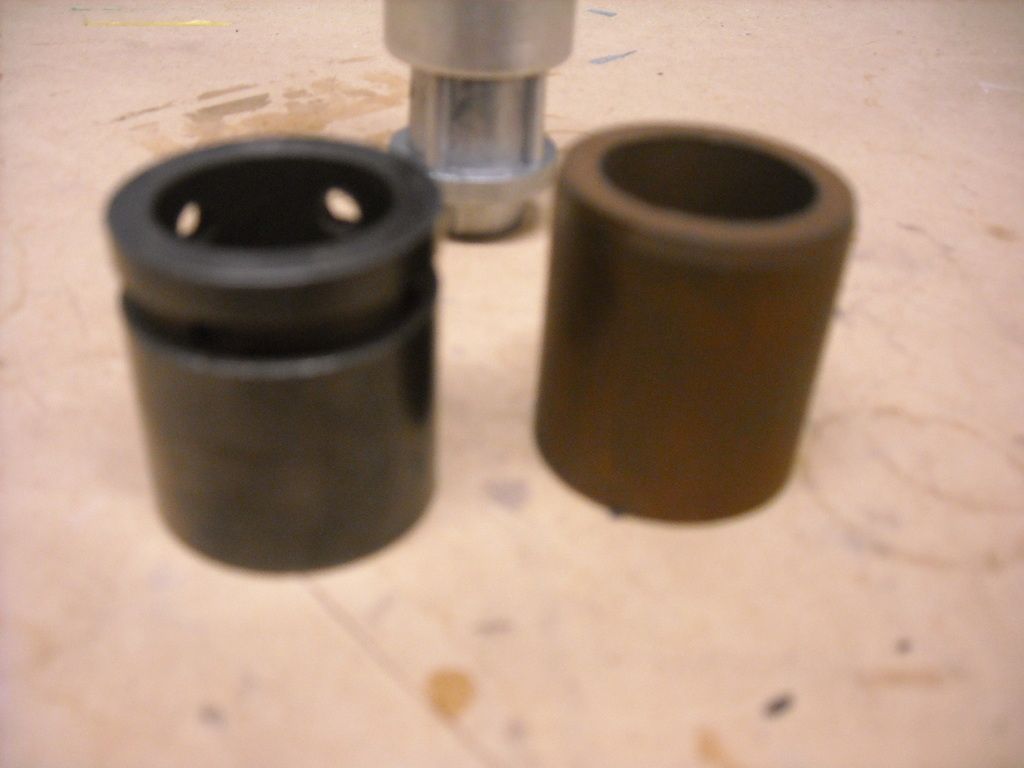 I can't find it referenced in any service bulletins, they only refer to the steel fork internals in'74. So I built the forks with the later piston, vis.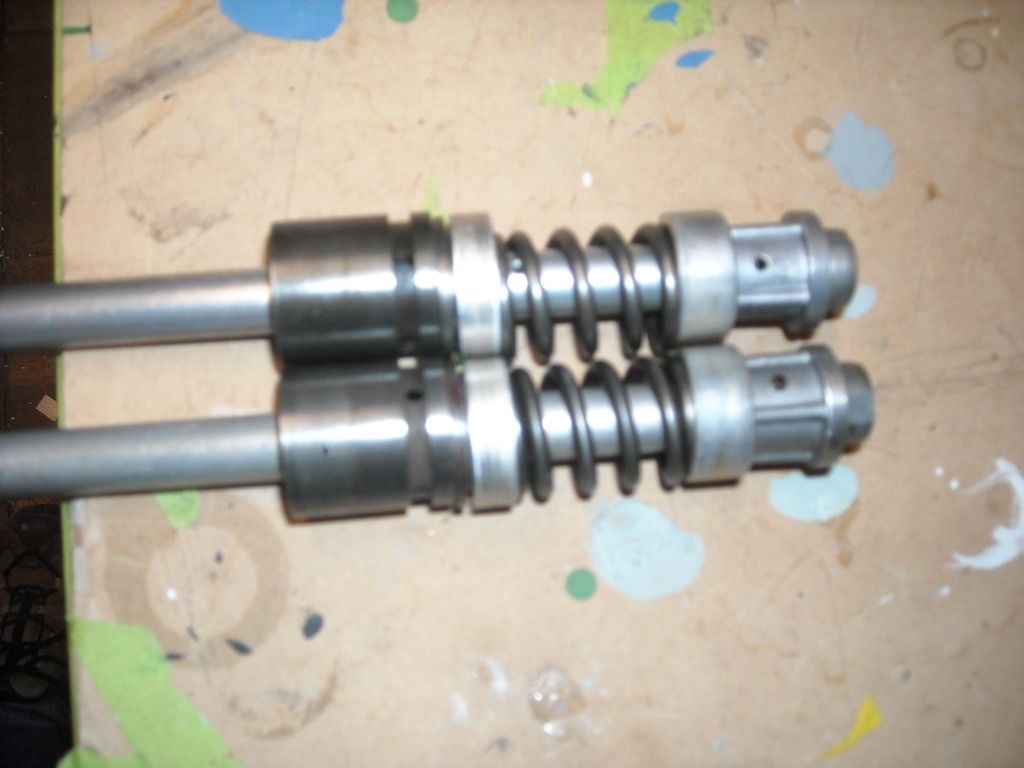 Other than that, I built the forks to standard specs to start with, I only go about 150lbs soaking wet, and I cannot recall too many problems with H2 forks back in the day....(it was a looong time ago!)
I used about 10% more of a modern fork oil...121/2 W (

). So if anyone knows more about the pistons, feel free to chime in! Just thinking back, the alloy H2 forks were, at the time, a BIG improvement on the fish-oil filled steel things they used on the H1, but we will see!