Thirty eight years and no problems with this transmission. I've split the cases several times for things like kicker spring, seals etc.
*** None of the dowels are crushed etc. Everything is tight in the casing etc.
First time (last summer) the transmission locked in gear while riding, would not change up or down.
Open it up and saw a broken circlip and thought just age.
(first picture below).
Replaced it with the newer ones. Got a few short test rides around the block and it locked again...
This time the newer clip I replaced was out of place. Probably me since they suck to install - even with a good set of clip pliers...
(second picture below).
BUT -- in the interest of age and two casing splits in a few months -- I sent both transmission shafts and complete shift drum to Paul Gast.
He did a complete overhaul and BC.
Back together everything seemed fine, got down the block and it locked again - would not shift -- stuck in 3rd gear. Took off chain and pushed home.
Opened it up expecting something broken - but everything looks fine.
(third and fourth pictures below).
+++ What am I doing wrong or not checking? The pawl and all bits are fine, nothing bent, nothing broken etc.
When I dry shift everything seems OK. I do have to jiggle a couple of gears to get them all to move into place but that's normal right? I can also dry shift with the cases bolted together. I can usually get through the gear changes by spinning the primary shaft in the drive direction or by spinning forward/backward a few times to get the gears to slide in... usually.
Is there some special sequence not in the manuals or something else to align?
I'm stumped and at a loss. Three casing splits in a year is a but much. Argh.


First: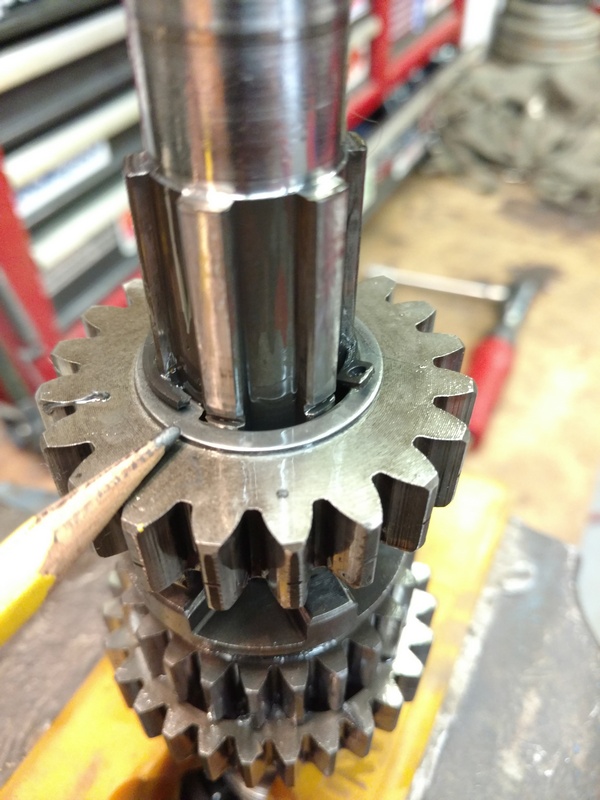 Second: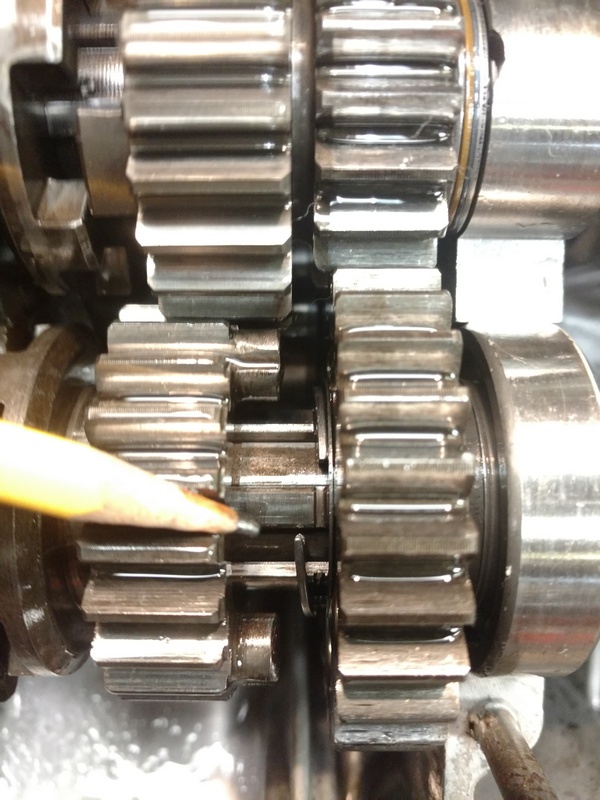 FBG pics: